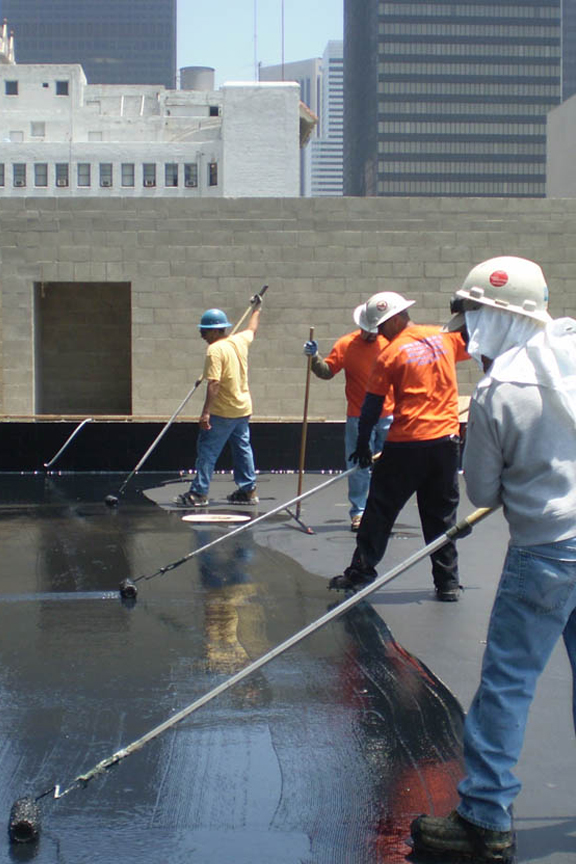 STAY COOL ROOF COATING:
Beat the heat by our super summer cool coating solutions to increase your roof longevity & pleasant stay indoor without any need for an air cooler. Our special coating will reflect the dangerous UV rays, create moisture barriers in roof & develop a seal lock for any types of roof cracks.
WATER PROOFING SOLUTION:
No more worries about aggressive rainy weather & water logging in your weak roof. Our roof shield technology saves your roof from any kind of problems caused by water.
SUMP BUMP DRINAGE SYSTEM:
Due to internal pressure caused by water stored inside sump may leads to weaken the walls of the sump. This happens even in industrial sump & fuel industries. We got specialised proofing technology for this problem.
WATER PROOFING CHEMICAL COATING:
We also provide premium water proof coatings with the best chemical formula till date to take care of very big water leakage problems caused in tallest sky scrapers, big dams & industrial containers.
WATER TANK WATER PROOFING:
Avoid leaks and structural failures of commercial and industrial concrete structures and tanks using our world class BCR water proofing technology. Thus we help you out from any possible threat in future because of poor water proofing.