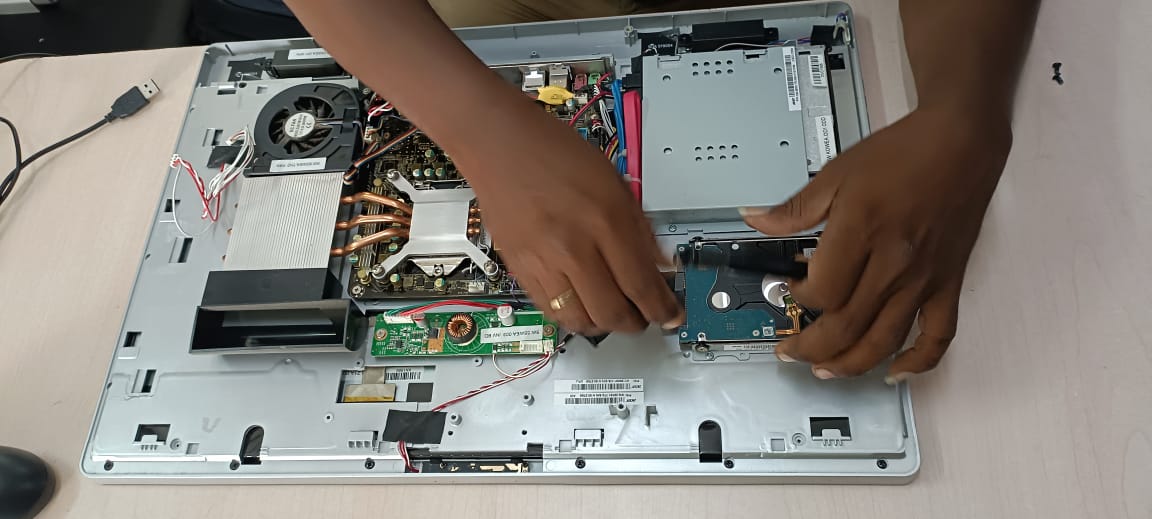 One Year –  Non-Engineering – NSQF Level -3
Professional Skill Attained by the trainee through practical training at ITI's 
Desktop / Laptop Servicing
Windows / Linux Operating System Installation
Application Software Installation
Maintenance & Troubleshooting of Operating System.
Printer and Scanner
Computer Network Concept
Network Devices
IP Address & Subnet
Server Concepts
Protocols: AD, DNS, DHCP, FTP, HTTP, SMTP,POP3, IMAP, etc
Specific Learning Outcome from the Trainees
Demonstrate implementation of safe working practices, environment regulation, and housekeeping.
Demonstrate testing and troubleshooting for power supplies in I/O devices and trace circuit of PC SMPS.
Advance Computer Hardware.
Preventive Maintenance and Troubleshooting of PC.
Assemble and repair Desktop Computer with all its hardware components.
Install different Operating System and all other application software.
Customize Operating System and maintenance of system application software.
Assemble and repair Laptop and its hardware components.
Perform the operations of office package (word, excel, power point).
Install Printer, Scanner and troubleshoot their faults.
Set up and configure Networking System using various network devices.
Share and control resource and Internet connection through network.
Collaboration, surveillance and maintenance through network.
Implement Network Security to protect from various attacks on networking.
Install and configure Windows and Linux server.
Browse internet and communicate through email.
Explain Virtualization, Cloud concepts & services.
Machineries and Equipment Handled by the Trainees:
Digital MultiMeter, Desktop, Laptop, Servers,Switch, Router, Modem, UPS, Network Cables, Screw Driver, Crimping Tool,Punching Tool, IO Box,RJ45 Connector.